So here we are nearing the end of the 2nd week. Research is going okay, I guess. I think I'll set up another meeting tomorrow. It's convenient to be here because if ever my consultants disagree on a point, I can just ask random Zulu people what they think.
So the 2nd week started off with me attending a benefit dinner. It was hosted by the medical school at the Durban UKZN campus, with proceeds to benefit an orphanage. Actually, I think it was just a woman and her husband who adopted like 35 kids or something. She was there and spoke and thanked us. Dinner, live music, and dancing for $10. Not bad, but I think this meant that the bad was doing it really cheap and only a few hundred dollars was raised for the family. Anyway, I had a good time. A "benefit dinner" doesn't sound like anything I could afford to go to back home, so I was happy.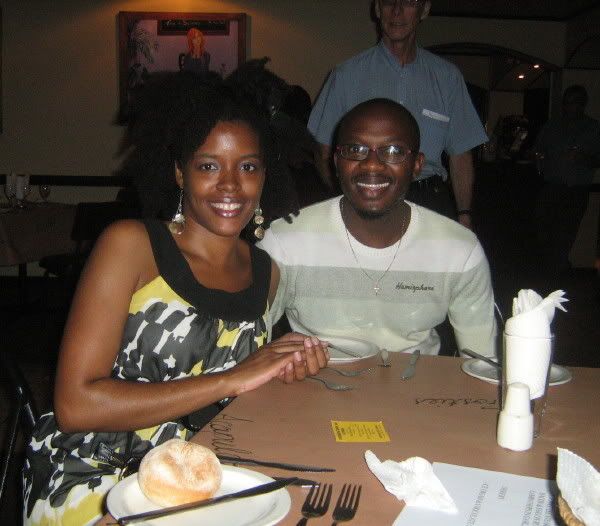 I've gone to the beach a couple of times. The weather now is very humid and usually warm, but often cloudy. So I try to wait until the sun is out. It's about a 25 min walk if you walk briskly. Here I am on the beach. Each ponytail is held by an xl flexi8 clip.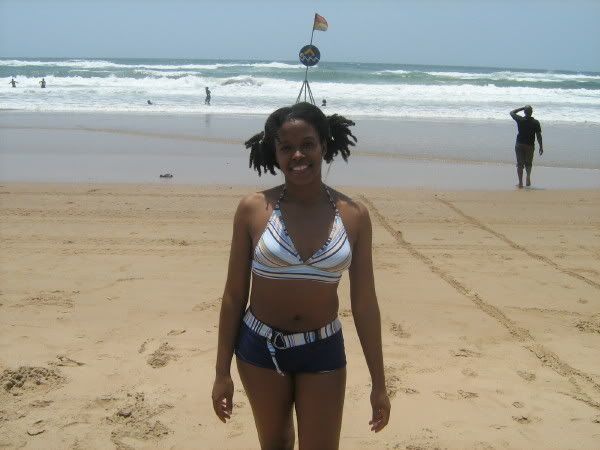 All these blue jellyfish things kept washing up on the beach. I heard one teenage boy (white, though I don't know that that matters.) point out a big one to another, and then he went over and stepped on it. Boys. Taking that hunting instinct too far. Why kill something just for the enjoyment of seeing it die?
Blue bottle (?):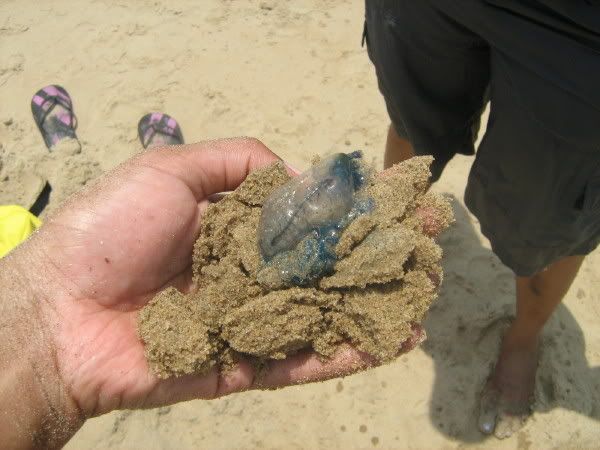 I walked out on the dock (i think that's the right term) and took a video. It might have to wait for my next post. Right after I stopped recording, a man not 10 ft away was on his knee proposing. I heard a squeal and saw a black ring box. Awww.
Um, this city, at least this part, is covered in abortion signs. I mean, covered in them. Like they'll be 10 on a single wall, they might as well be wallpaper. "400 rand (approx $40), same day, pain free." Mostly in English, but occasionally in Zulu just in case you don't speak English.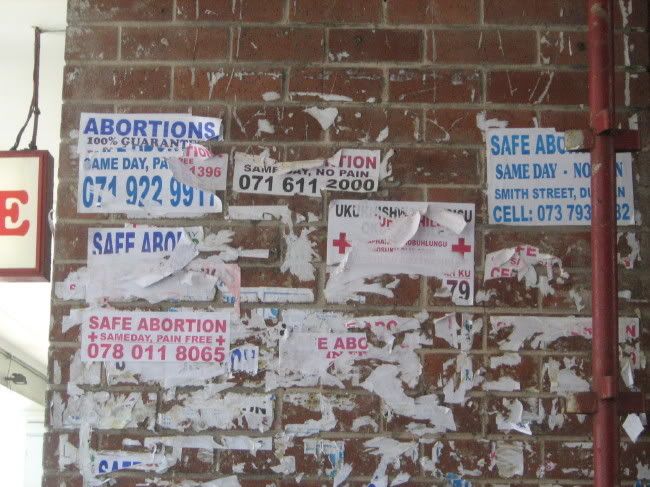 They go along well with the condom and aids-prevention tv ads. Those make perfect sense to me, though, considering the outrageous rate of hiv-positive folks here. I mean, it is really really high. Stats vary, so I won't go there, but let's just say very high.
Okay, I think that's it for part 1 of week 2. I think in part 2 I'll talk about our favorite subject, hair, and also why I'm ticked off at this dude here at the Y.